The Chinese New Year Celebration
Dear friends and customers:
The date from next Thurday is special for all our Chinese people, since the New Year Eve to the Spring Festival is the biggest Chinese festival in the year around, we will have a holiday from Feb. 13th to 23rd to celebrate it with families and friends, kindly notice it.
During the CNY leave if you have anything inquiry or things urgent you can still find us by email or phonecall, we will get back to you as soon as possible, you can also let us know if you have purchase plan in advance that we can prepare accordingly.
Many friends are also curious about this holiday so we'd like to take this opportunity to introduce some tradition for you.
The Chinese Spring Migration: It strats from February the 1st this year, and will last for almost the whole month. The majority of Chinese laborers have jobs that are far from their hometowns in Central-China. Their return to family to celebrate Chinese New Year together is one of the largest migration event every year. Businesses typically allow workers to start packing up as much as two weeks before the celebration. They'll also take a week or more to return.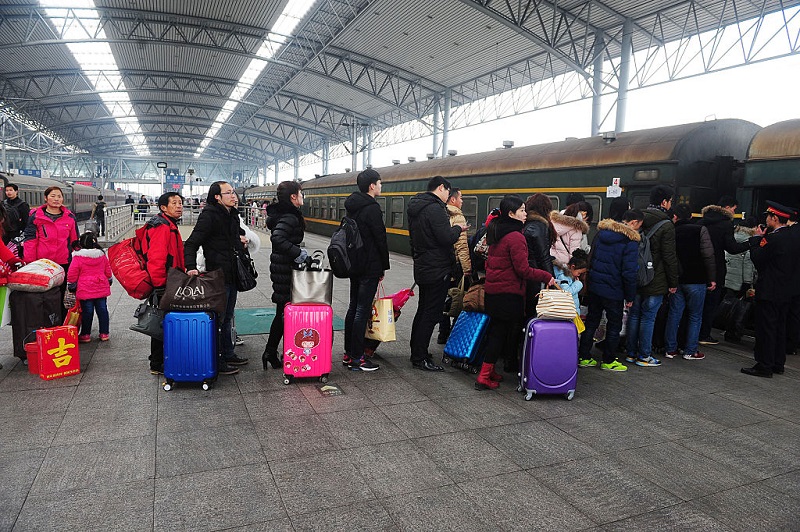 Decoration: From Zodiac animal paper cuttings to paper scrolls, from lanterns to fireworks and firecrackers, children can get red envelopes with gift money in them.
Events: Chinese people will get a big get-together party with relatives and friends, they have family reunion dinner on New Year's Eve and make New Year's visit from house to house, watch the Chunwan Gala on TV together. Children usually stay up with family until the next day they can get their gift money from elders. On the first day of Lunar New Year people go to temple fairs, watch lion dance and dragon dance, this will be the most unforgetble time during the year!

Hope you and your family will spend a wonderful Chinese New Year too!