The Chinese National Day Holiday is Coming
Dear customers:
Tomorrow will be our Chinese National Day, and the following October 4th is our Mid-Autumn festival, so we will have a lilltle long time out of the office, you can refer to our holiday schedule: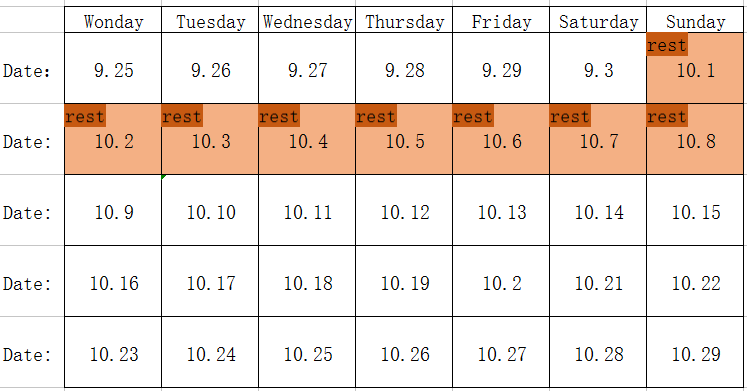 During these "rest" days we may not in the office, but If you still have any questions or inquiry, please call +86 13733808012, we will try our best to solve your problem, otherwise just leave your message into our service mailbox.
Thank you for your always trust and support on our work, we may not start the cooperation yet, but we had a nice time and it's our pleasure to know you and serve for you! Maybe we are not doing well for the time being, but hope we can join hands in the future, OK? Of course if you could suggest which part we should work better, that will be our best pleasant forever!
Even though you don't celebrate these holidays, but we still wish you enjoy the coming days like us!
Best regards,
The team of Donsen Foods-Professional dehydrated vegetables and dried fruits supplier